Our Chiropractors Take an Innovative Approach to Treating Health Problems
Book Your Chiropractic Appointment For Fast Relief
Our Chiropractors Take an Innovative Approach to Treating Health Problems
We use chiropractic care to maintain the integrity of your spine and nervous system. Misalignments are gently corrected by adjusting the position of the vertebrae and freeing the nerve system from spinal stress. To accomplish these goals, our chiropractor in Shelby may use the Thompson, rapid release, or diversified technique; passive therapies such as electric stimulation, intersegmental traction, ultrasound therapy, hydrotherapy, interferential therapy. We also use other modalities in our office to get incredible results including spinal decompression and Proadjuster Adjustments.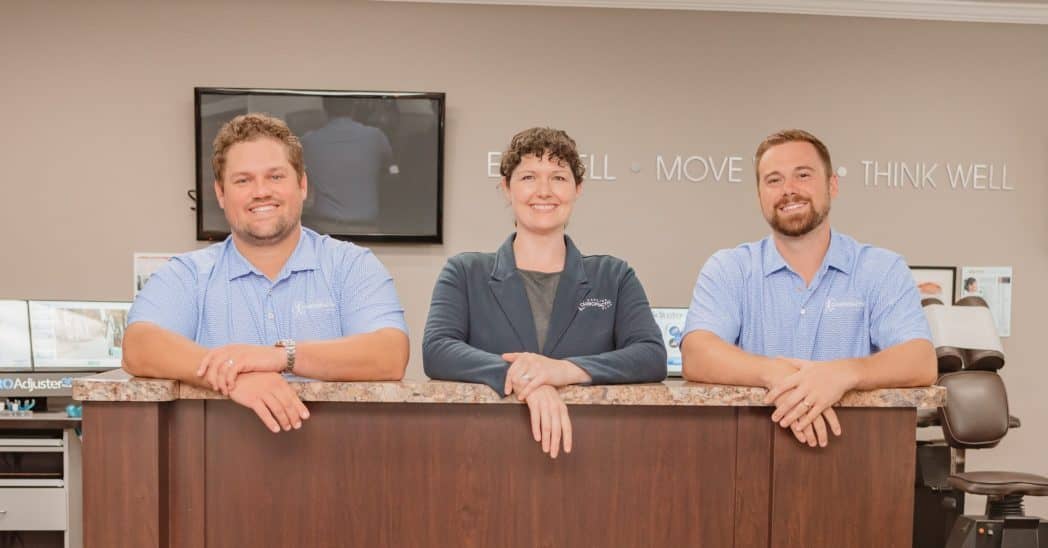 Prevent or Eliminate Painful Health Conditions with
Non-invasive Chiropractic Care
Chiropractic care maintains the integrity of the spine and nervous system in order to prevent or eliminate numerous painful health conditions. In many cases (for example, lower back problems), chiropractic care may be the primary method of treating your pain. When other medical conditions exist, appropriate chiropractic care will strongly support medical treatment by relieving the musculoskeletal aspects associated with your pain.
When spinal health is compromised because of misalignments of the spinal vertebrae (the small bones that make up your spine) or damage to the surrounding tissue, your body does not function properly. This results in compromised overall health. We correct these misalignments by gently adjusting the position of the vertebrae, freeing the nerve system from spinal stress and ultimately unleashing the healing power of your body. The result – pain is reduced or eliminated, your immune system functions more efficiently and resistance to disease increases. Research has shown chiropractic can help prevent surgery and reduce pain in most people.
Conditions Treated With Chiropractic:
Back Pain & Injured Discs
Pinched Nerves
Fibromyalgia
Carpal Tunnel Syndrome
Headaches
Leg Pain
Low / Mid Back Pain
Neck Pain & Stiffness
Numbness in Hands / Arms
Arthritis / Osteoporosis
Osteoarthritis
Poor Posture
The ProAdjuster Impulse Adjusting Provides Chiropractic Care without "Twisting or Popping"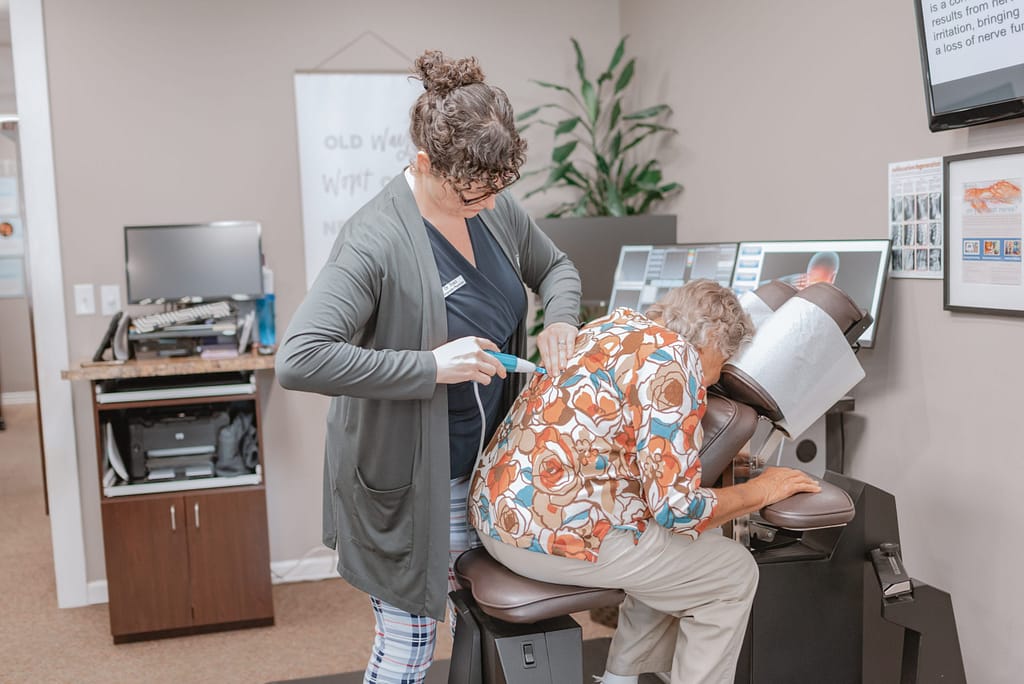 The ProAdjuster is an advanced instrument designed to improve chiropractic treatments by utilizing computerized technology to precisely pinpoint any vertebrae that are out of alignment. The ProAdjuster™ locates any abnormalities and provides gentle taps on the vertebrae, making them shift into the proper placement.
Unlike manual adjustments, there are no sudden moves. The ProAdjuster is a handheld device that our Shelby chiropractors use to give our patients a gentler chiropractic adjustment.
We see patients of all ages from expectant mothers to infants, teenagers, adults and seniors
We practice a very modern and diverse type of chiropractic care. From manual manipulation to painless stress free techniques, our chiropractors can work with patients of all ages to select the best technique that will work swiftly and be the most effective way to heal and strengthen their body.
Our chiropractic office is unique in that our doctors believe that it is not enough to do just chiropractic manipulation on a patient. We understand that physical rehabilitation and muscle therapies are needed to reduce spasm and muscle pain and that exercises are needed to build strength and stability. Proper nutritional support is vital to proper healing as well.
Book Your Chiropractic Appointment For Fast Relief
At Carolina Chiropractic Plus, we are dedicated to offering our patients the best treatments available by using the highest grade cutting edge technology at our state-of-the-art facility. In addition to traditional chiropractic care, our office provides an integrate approach to health care spanning the entire rehabilitative and wellness spectrum.
You can call us today to make an appointment for your first exam, evaluation, consultation, and treatment with us. We know you will appreciate the comfortable, easy, tranquil environment we have created for you. If you are looking for a chiropractor near Shelby, Carolina Chiropractic Plus is the one for you. Book your appointment today using the buttons below.
New Patient Special Offer:
Examination, X-rays & Report of Findings for only $79
(Original Value of $250)
Fill out the form below and a member of our team will be back in touch with you shortly. Thank you!